Founded in November, 2017 and sponsored by the Friends of the Philippines Foundation, Soledad College is established by Fujian Normal University to admit and cultivate students from the Philippines under the background of implementing the strategy of "The Belt and Road initiative" So as to deepen the cooperation of higher education between the two countries.
Soledad College is named after Soledad Roa Duterte (Nanay Soling) not only to commemorate the great mother who has the family ties with Fujian Province, a famous Filipino educator, philanthropist and social activist, but also to celebrate the legacy of courage, commitment and compassion left behind by Nanay Soling. Soledad College hopes to carry forward the spirit of dedication to inspire young people to work towards national progress, economic development, and social harmony.
With the support of the Philippine Friendship Fund, Soledad College mainly enrolls Filipino students for undergraduate and master's degrees. It occasionally organizes seminars and training for officials, senior executives of industrial and commercial enterprises from the Philippines. The College helps in expanding the education and cultural exchanges and cooperation between the Philippines and Fujian Province, and promotes the development of the China-Philippine relation.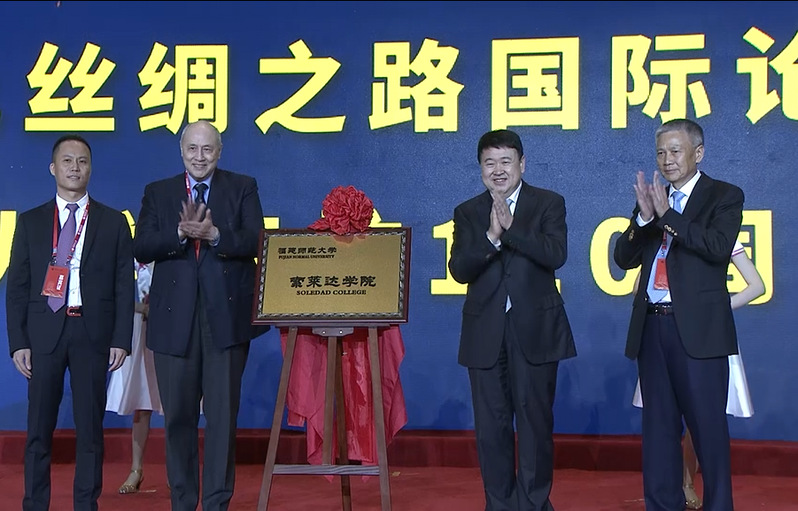 索莱达学院成立于2017年11月,是福建师范大学在全面贯彻落实"一带一路"倡议、深化中菲合作的背景下,由福建师范大学和菲律宾友好基金合作设立,旨在为菲律宾培养高层次人才,积极推动中菲两国高等教育事业的发展。
索莱达学院以索莱达·罗亚·杜特尔特之名命名,不仅是为了纪念这位祖籍福建的伟大母亲、菲律宾著名的教育家、慈善家及社会活动家,也是为了继续弘扬索莱达女士一生秉持的"坚毅、奉献、仁爱"的精神,激励青年学生更好地为国家进步、经济发展、社会和谐而不懈奋斗。
在菲律宾友好基金的支持下,索莱达学院举办面向菲律宾招收的本科和硕士层次教育项目,并不定期举办菲律宾政府公务员、工商企业高级管理人员赴闽研修、培训活动,积极拓展菲律宾与福建省的教育文化交流与合作,务实推动中菲友谊健康发展。