On the morning of January 15th, Soledad College, Fujian Normal University held the "Cloud Graduation Ceremony" for the first batch of 10 Filipino professional degree graduates.
The founder of the Philippine Friendship Fund, the Vice Chairman of the Board of Directors of FNU Mr. Xu Mingliang; Mr. Xu Mingliang's wife Mrs. Yan Youfen; the vice president of the Philippine Friendship Fund Mr. Xu Jiayi; Party Secretary and Chairman of Fujian ACFROC Mr. Chen Shihai; Deputy Director General of Foreign Affairs Office of Fujian Provincial Government Mrs. Huang Shaorong; Director of Asia Division of Foreign Affairs Office Mr. Cai Wenzhi; FNU leaders Wang Changping, Zheng Jiajian, Chen Qinghua among other persons in charge of relevant units of FNU and representatives of teachers and students attended the graduation ceremony.
FNU president Wang Changping, on behalf of the University, extended a warm welcome to the leaders and guests who attended the ceremony, and sincerely congratulated the Filipino graduate students on their master's degree.
Vice President Zheng Jiajian read out the list of graduates and awarded them master's degree.
Vice President Chen Qinghua said in his speech on behalf of the school that holding this special graduation ceremony for the first batch students of Soledad College by combining online and offline methods which goes through time and space, connecting China and the Philippines aims to encourage students to carry forward Mrs. Soledad's spirit of perseverance, dedication and benevolence, never forget the original ambition and contribute to the society; adhere to the school motto of knowing clearly, doing well, being sincere and broad-minded to forge ahead and open a new chapter in life; actively practice the spirit of the Silk Road, build a bridge of friendship between China and the Philippines, strive to become the disseminators of the national culture of China and the Philippines, and the promoters of friendly exchanges between the two countries.
Mr.Xu Jiayi, as the representative of the donor of the Complex Building For Graduate Teaching and Research in Qishan campus, delivered a speech at the ceremony; the teacher representative Dr. Han Ying and the student representative Raychelyn also made a speech.
福建师范大学举行索莱达学院首届研究生"云毕业典礼"
1月15日上午,我校索莱达学院为首批10位菲律宾籍专业学位硕士毕业生举行"云毕业典礼"。菲律宾友好基金创会主席、我校董事会副董事长许明良携夫人颜幼芬,菲律宾友好基金副主席许嘉毅,福建省侨联党组书记、主席陈式海,福建省政府外事办公室副主任黄劭蓉,福建省外事办公室亚洲处处长蔡文质,校领导王长平、郑家建、陈庆华,学校相关单位负责人及师生代表参加了毕业典礼。
校长王长平代表学校对来校参加典礼的领导和嘉宾表示热烈欢迎,并对菲律宾籍研究生取得硕士学位表示诚挚祝贺。
副校长郑家建宣读毕业生名单,并为毕业生授予硕士学位。
副校长陈庆华代表学校致辞中表示,以线上线下相结合的方式为索莱达学院首届毕业生举行特殊的毕业典礼,穿越时空连接中菲两地,希望毕业生们弘扬索莱达女士"坚毅、奉献、仁爱"的精神,不忘初心存大志,奉献社会;秉承"知明行笃、立诚致广"的校训精神,砥砺奋进,开启人生新篇;积极践行"丝路"精神,搭建起中菲友谊的桥梁,努力成为中菲民族文化的传播者,两国友好交往的推动者。
许嘉毅作为旗山校区研究生教学科研综合楼的捐建方代表在典礼上致辞;教师代表韩莹博士和学生代表高瑞也做了发言。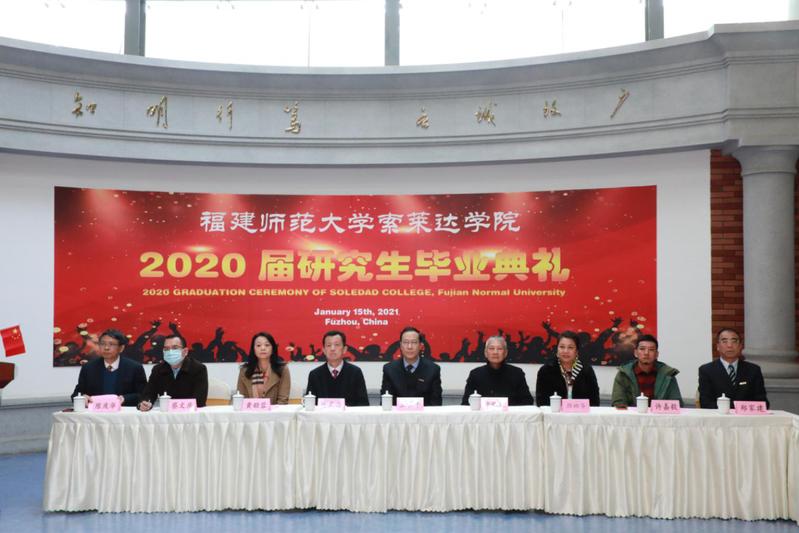 Guests and School Leaders Attending "Cloud Graduation Ceremony"
图为参加"云毕业典礼"的嘉宾、校领导等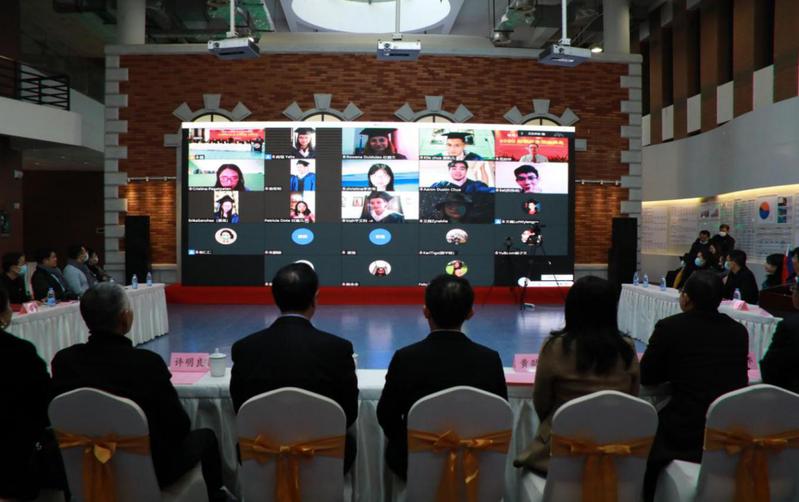 Filipino Professional Degree Graduates Attending Graduation Ceremony Through Voov
图为菲律宾籍硕士毕业生通过视频参与毕业典礼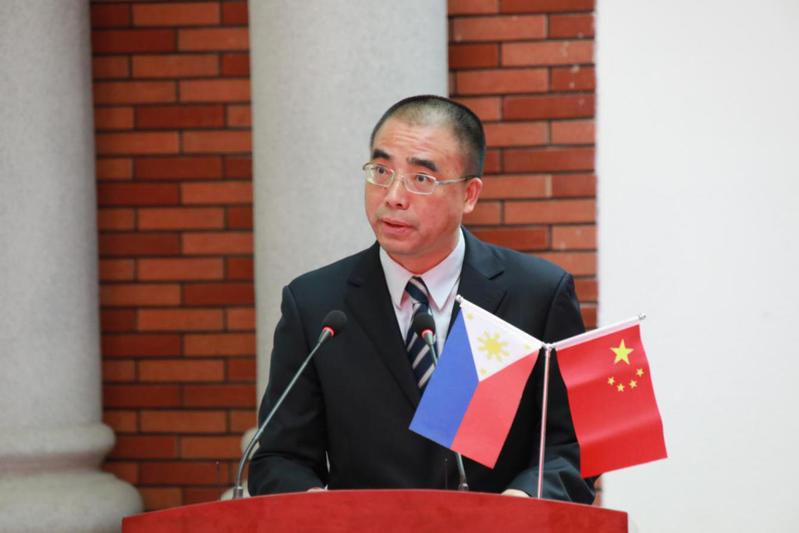 Vice President, Professor Zheng Jiajian Read Out The List Of Graduates And Awarded Them Master's Degree
图为副校长郑家建教授宣读毕业名单、授予学位名单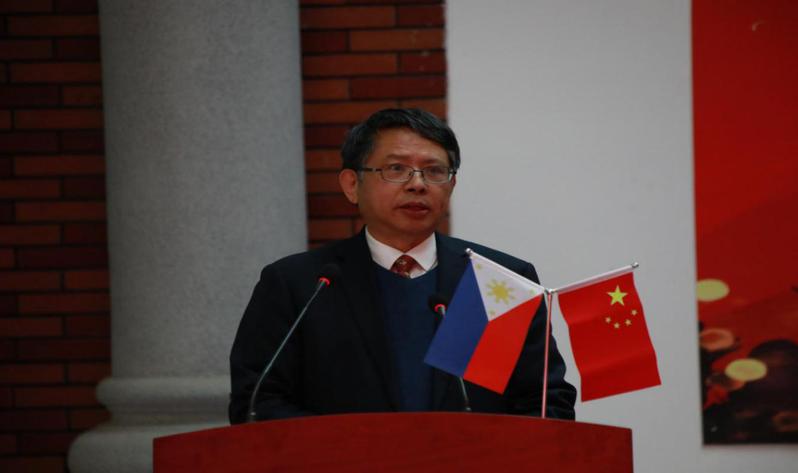 Speech By Vice President, Professor Chen Qinghua
图为副校长陈庆华教授致辞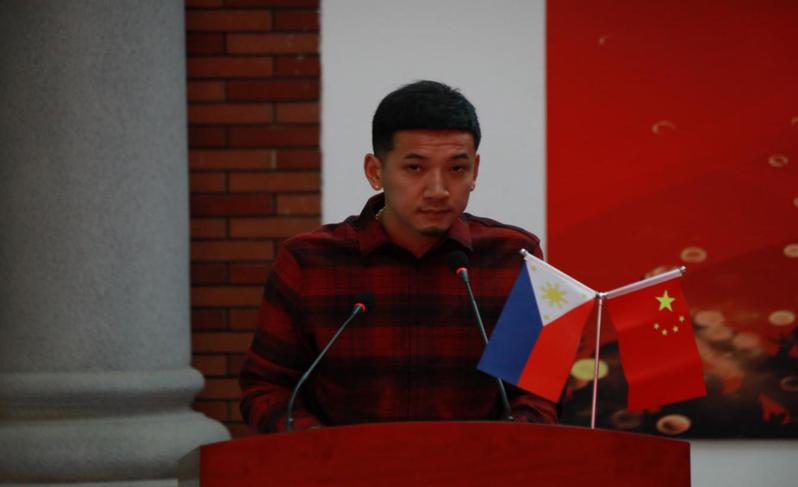 Speech By Mr. Xu Jiayi, Vice President Of The Philippine Friendship Fund
图为菲律宾友好基金副主席许嘉毅先生致辞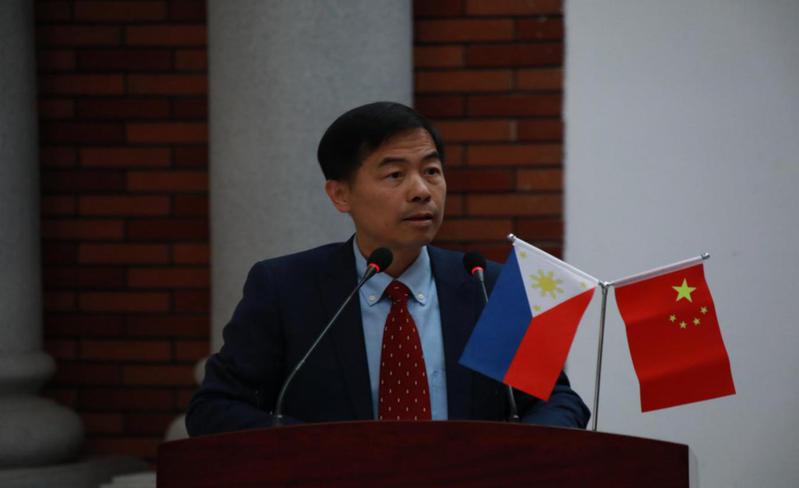 Host Of The Graduation Ceremony Mr. Huangbin of Soledad College
图为索莱达学院黄彬主持典礼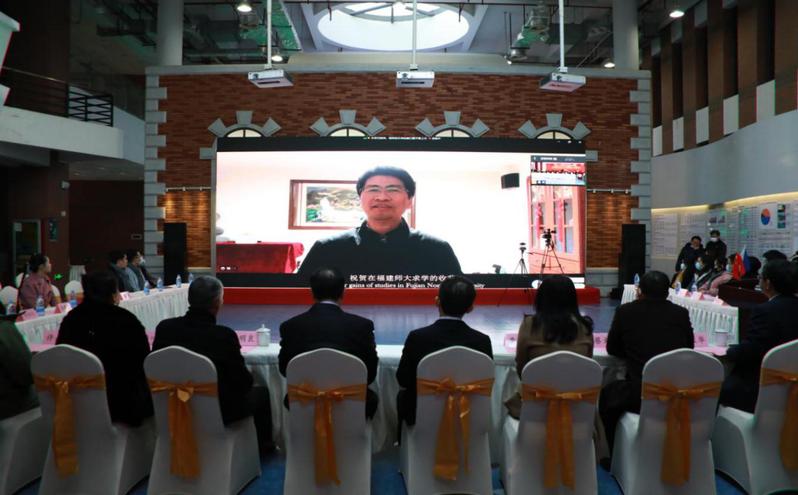 Dean Of Soledad College, Professor Yao Zhiqiang In The Video
图为索莱达学院院长姚志强教授在毕业祝语视频中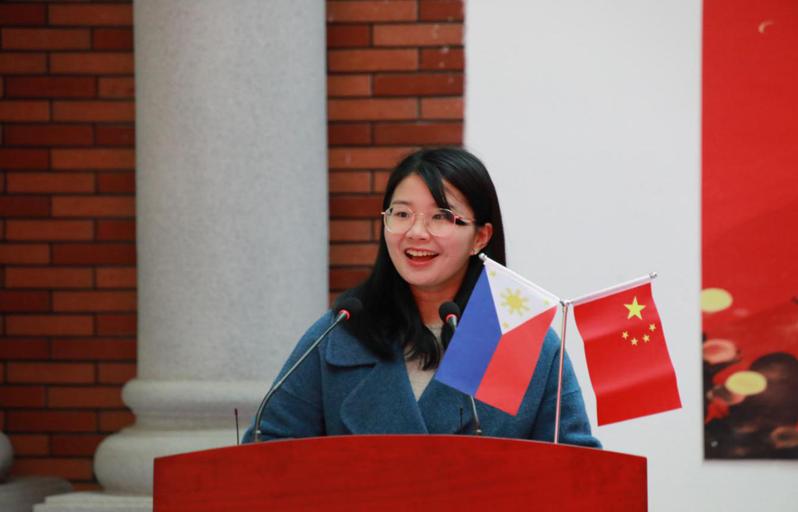 Speech By The Teacher Representative PhD. Han Ying
图为教师代表韩莹博士在发言