On the afternoon of August 27, Zhou Erming, Director of The Foreign Cooperation Department of The Education Department of Fujian Province and other five members of the Department came to Fujian Normal University to investigate the Soledad College project.
Professor Yao Zhiqiang, Dean of the Soledad College, first of all, thanks the provincial leaders for their long-term care and attention to the construction of the College, and emphatically introduced the operation, management structure, specialty setting, training characteristics and Chinese language teaching of international students since the establishment of the College under the care and support of several successive school leaders, college leaders, several departments and relevant teaching units. Vice Dean Huang Bin, Vice Dean Zhu Pengyi and Councilor Wu Fang, who is in charge of student affairs, also made reports and exchanges on the teaching, management and prevention and control of international students during the epidemic period. The representatives of foreign students said in Chinese that they had received good education in the College and expressed their gratitudes for the care of the school and the college for providing face masks and convenient meal delivery during the pandemic period.
Director Zhou highly praised the College's implementation of One Belt & One Road Initiative as well as the training of high-level talents from the country along the route. He also hopes that the College will do better in the following aspects: enrollment control, promotion of Chinese language teaching, quality of professional teaching, daily management of overseas students and standardized use of funds during running the College.
The investigation and discussion has greatly promoted the higher authorities' understanding of the development of the Soledad College. According to the requirements of the higher authorities, Soledad College will continue to implement the Campus's deployment, study and implement the spirit of General Secretary Xi's reply to Pakistani students, and continuously make new progress along the correct direction of school running.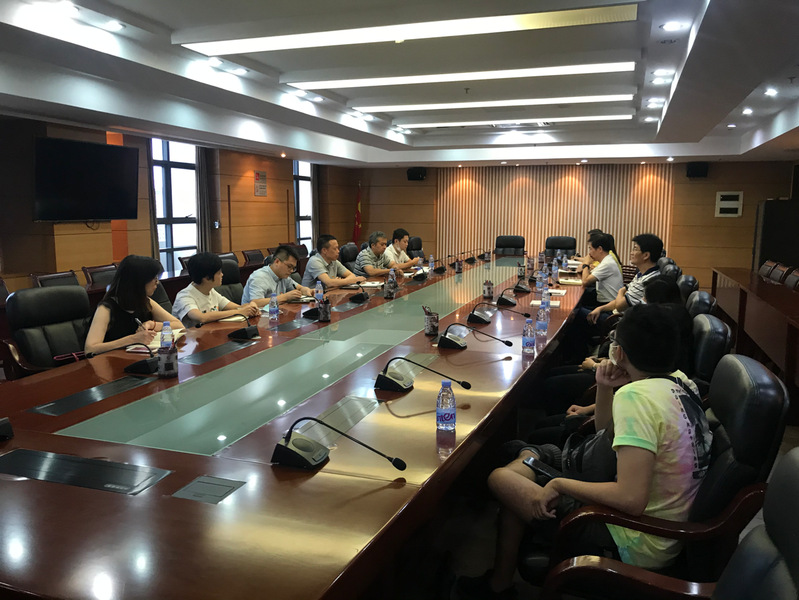 福建省教育厅对外合作处处长周而明一行莅临我院调研
8月27日下午,福建省教育厅对外合作处处长周而明等一行六人莅临我院进行调研座谈。
座谈会上,院长姚志强教授首先感谢省厅领导对学院建设的长期关怀和重视,并着重介绍了学院成立以来在几任学校领导、分管领导和各职能部门、相关教学单位的重视关心和支持下,学院项目的运作情况、管理架构、专业设置、培养特色、留学生汉语教学等方面的情况;其它院领导和辅导员也就疫情期间的留学生教学和留学生管理、疫情防控做了汇报交流;学生代表用中文表达了他们在学院受到良好教育并感恩疫情期间学校、学院提供医疗物资、生活保障以及学习便利等的关心和爱护。
周处长对我院落实"一带一路"倡议,招收培养一带一路沿线国家高层次人才初见成效、稳步发展给予高度肯定,同时,也希望学院后续在招生把关、提升汉语教育、确保办学质量、加强留学生管理、规范使用办学资金等方面做得更好。
调研座谈有力促进了上级部门对学院发展的了解,索莱达学院将继续按照上级部门的要求,落实好学校部署,学习贯彻习总书记给巴基斯坦学生回信的精神,为学校国际化办学工作做出更多更大的贡献。